Wednesday, May 09, 2007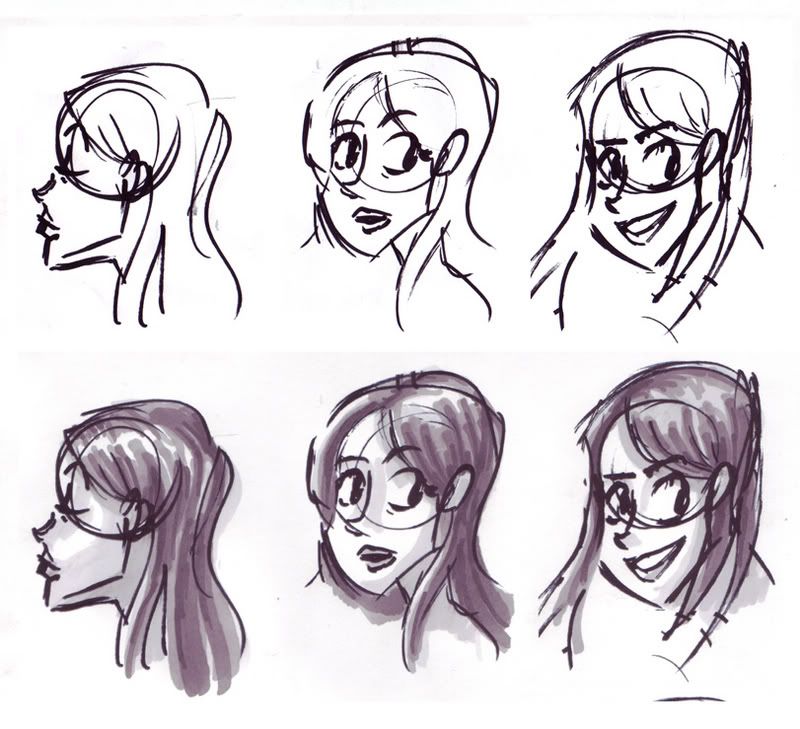 I did some sharpie sketches this morning, just trying to loosen up and "Break out" of my habits a bit. I love how much markers force you to commit to your lines, great for just getting ideas out without too much fuss.
I tried some Prismacolors on 3 of my favorites from the batch. I've got a long way to go, but I had a lot of fun.